Windguru for Android
Official Windguru app for Android is available on Google Play. It's quite simple and very simliar to our mobile site at touch.windguru.cz. The main purpose of this app is to get easily to your windguru forecast on your phone or tablet. It does not have many features (at least yet) but should do what we need the most: to view the forecast in the format we are all used to :-)
Main features:
Classic windguru forecast tables
Bandwith friendly. The app minimize downloads and should work even on slow internet connections.
Supports offline use. When offline, the app can still display previously loaded forecasts.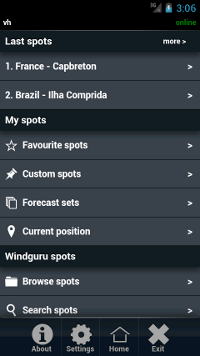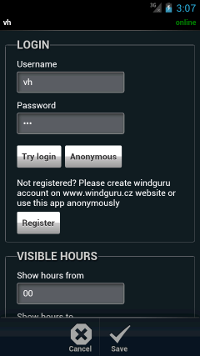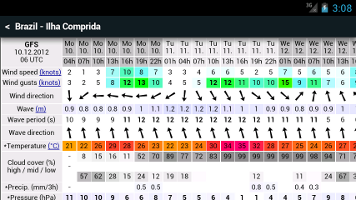 Scarica
:
Google Play (preferred method, Google Play can take care of automatic updates...)
Alternatively you can downlod APK directly: windguru-1.1.4.apk (428.6 KB)
WindGURU11 - alternative app for Android
L'applicazione è disponibile in 2 versioni, una è gratuita e l'altra è una versione "a donazione". Scaricando questa versione si prega considerare d'effettuare una donazione per sostenere gli ulteriori sviluppi.
Attuali caratteristiche:
Browsing, searching for your spots
Favorites from your Windguru account
GFS, NAM, HRW and NWW3 (wave) model forecasts
Windguru PRO account support (WRF model forecasts)
Settings to your unit system
Satellite view of the location
Direct link to the spot on Windguru.cz
Now also QVGA display compatible (with down scaling)
The free app includes ads, but PRO users do not see them.
Si prega di utilizzare questa e-mail per qualsiasi feedback:
L'applicazione è sviluppata da StudioEleven.
Alcuni screenshots (schermate): (version 2.5.0)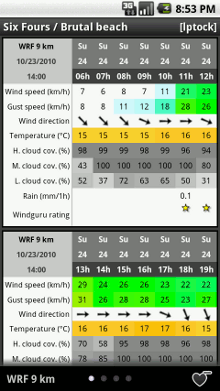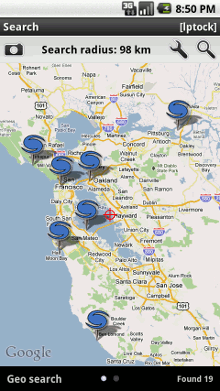 © 2000 - 2020 www.windguru.cz | Termini e condizioni | Aiuto | Contatti |