Old News...
6.5.2009
A Windguru már lefedi Európa nagy részét WRF 9km felbontású modellel.
Ez a nagy fejlesztés nem lett volna lehetséges a PRO előfizetők támogatása nélkül. Köszönjük!
Az utóbbi néhány napban a WRF előrejelzések egy része nem úgy frissült ahogy kellett volna, ennek oka az új 9 km-es modell előkészítése és tesztelése volt. Elnézést a kényelmetlenségért. A jelenlegi előfizetőnknek jóváírunk kis kompenzációként 2 ingyen hetet.
Az összes kisebb WRF 9 km-es tartományt összevontuk az alábbi nagy tartományba:
26.3.2009
Windguru finnül! A finn verziót karbantartja Pasi Kaukinen (email ) & Pasi Rahikka (email: , www: surf.fi)
18.3.2009
A WAP2 előrejelzések már meg tudják mutatni az újonan bevezetett paramétereket (relatív nedvesség, tengerfelszíni légnyomás és fagyhatár magassága). Ezeknek a beállítása előrejelzések weboldalakra szintén részletesebb, az oldal szekesztője így finomhangolhatja az előrejelzés megjelenését, hogy jobban illeszkedjen az oldalához és meg is jelenítheti az új paramétereket (a beállítási részben igazíthatja az előrejelzéseket).
20.1.2009
Windguru katalánul! A katalán verziót karbantartja Oliver Hernàndez Valls, email: , www: www.tramuntanal.cat
14.1.2009
Windguru az iPhone-ra. Sokan kérték és most itt van! Az applikáció letölthető és telepíthető közvetlenül az Ön iPhone-ján vaggy az iTunes-en keresztül. Az Időjárás kategóriában található az Alkalmazásboltban. INGYENES!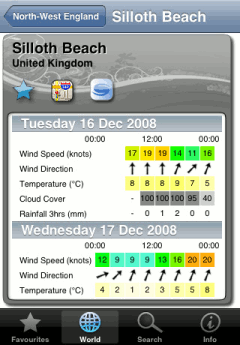 8.1.2009
Windguru dánul! A dán verziót karbantartja Karsten Svenningsen, (email: )
22.11.2008
A tél lassan megérkezik Európába és sok ember kite-ról a hókite-ra vált és a síelők meg snowboardosok a fagypontot és a havat keresik. Bevezettünk egy korrekciós paramétert, amivel a modell hőmérsékleti előrejelzését lehet módosítani az adott hely magassára a modell számítási magasságából (a GFS és NAM modell előrejelzésekre). További információk Help/FAQ A GFS előrejelzések mostantól még egy érdekes jellemzőt meg tudnak jeleníteni: a 0C (fagypont) tengerszint feletti magasságát, alapban csak akkor mutatja, ha 5°C-nál alacsonyabb a hőmérséklet, de a regisztrált felhasználók finomhangolhatják a beállításokban. Továbbá hozzáadtuk a magas / közepes / alacsony felhőfedettséget, az eddigi összes felhőfedettség helyett (GFS és NAM) valamint a relatív nedvességet és a nyomást (választható a GFS és NAM előrejelzésekhez). Rövidesen a WRF modell előrejelzéseket is kibővítjük ezekkel.
1.10.2008
Windguru bolgárul! A bolgár verziót karbantartja Tatiana Georgieva, www.ski.bg (email: , ) and Atanas Georgiev (email: )
1.8.2008
Windguru baszkul! A baszk verziót karbantartja www.estropa.net (email: )
7.6.2008
A mediterrán 9 km-es WRF tartományt kiterjesztettük, most már lefedi Görögországot, a teljes Égei-tengert, Nyugat-Törökországot, Bulgáriát és a Fekete-tenger nyugati partjának egy részét. Élvezzék!
A lefedett terület térképen:


19.5.2008
Windguru oroszul! Az orosz verziót karbantartja Victor Yegorov - email: .
24.4.2008
Windguru svédül! A svéd verziót karbantartja Mikael Gustafsson & Magnus Markling.
2.4.2008
A WRF 27 km-es tartományt kibővítettük észak és dél felé.
A lefedett terület térképen: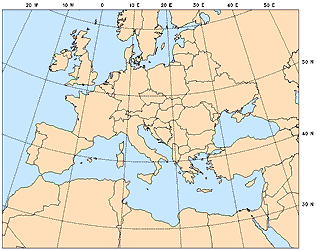 12.1.2008
Windguru románul! A román verziót karbantartja Sebastian Enache - e-mail: .
17.12.2007
Windguru észtül! Az észt verziót karbantartja Tarmo Tanilsoo - email: .
15.12.2007
Windguru hollandul! A holland verziót karbantartja Harco-Jan (surfpro.nl) and Jan Marques - email: , www: www.mijnbb.be - Gratis Forum.
1.12.2007
Windguru gallego! A gallego verziót karbantartja Antonio Alvarez.
14.11.2007
Mostantól az összes nagyfelbontású európai előrejelzés a WRF modell-re van alapozva. Jelenleg még megtartjuk az MM5 előrejelzéseket de később ezeket nem fogjuk támogatni.
27.9.2007
Az Észak-Amerikai 12 km-es NAM előrejelzést kiterjesztettük 84 órára.
13.6.2007
A WRF 9 km-es tartományt kelet felé kiterjesztettük, most már lefedi a Földközi-tenger nyugati részét, beleértve Olaszországot és az Adriát!
A lefedett terület térképen: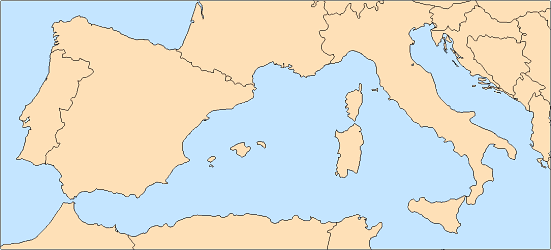 3.6.2007
Windguru lengyelül! A lengyel verziót karbantartja Jakub Figura - email: , www: www.arthizm.com
30.5.2007
Megtalálhatja a hónap legjobb helyeit a Legjobb helyek linkről az archív részben.
14.5.2007
Április 26 és május 2 között a 9 km-es WRF előrejelzések nem voltak elérhetőek. Mivel ez egy hoszabb leállás volt, a Windguru úgy döntött, hogy az összes érintett felhasználónak meghosszabbítja az előfizetését 2 héttel. Elnézést kérünk a kényelmetlenségért és reméljük örömmel fogadják ezt a kis kárpótlást.
14.5.2007
Hozzáadtuk a széllökés és teljes felhő fedettség adatokat a WRF modell előrejelzésekhez. A NAM modell előrejelzések mostantól a széllökéseket is mutatják.
28.4.2007
Térképen kattintható helyre előrejelzés. Meg akarja nézni az előrejelzést a Föld bármely pontjára? Soha nem volt még ilyen egyszerű... :-) csak kattintson valahova a térképen és válassza az előrejelzést. (csak PRO felhasználók)
27.2.2007
Windguru portugálul! A portugál verziót karbantartja Armando José Laborinho / Clube Naval da Nazaré.
10.2.2007
Windguru litvánul! A litvén verziót karbantartja Girmantas Neniskis (www.extreme-sports.lt).
7.2.2007
Előrejelzési térkép lejátszás (csak PRO felhasználóknak)
24.1.2007
Windguru olaszul! Az olasz verziót karbantartja Architetto Lorenzo Martinelli - email:
9.1.2007
Windguru magyarul és németül! A magyar verziót karbantartja Péter Szántó - email: , www: peter.szantocsalad.hu. A német verziót karbantartja Murat Tüten - email: , www: www.dwsv.net.
1.1.2007
Windguru franciául! A francia verziót karbantartja Bernard Laforgue.
19.12.2006
Windguru spanyolul!. A spanyol verziót karbantartja Ibon Maza - email: , www: www.gnshore.tv.
Használja a kis zászlót a főmenüben a nyelv váltásra.
27.10.2006
A Windguru PRO előfizetéshez már elfogadjuk aMoneybooker-t vagy aPaypal-t mint alternatív fizetési módot. További információk a fizetési módokról.
13.10.2006
Új nagy felbontású előrejelzés Portugáliára és Spanyolországra a következő generációs 9km-es felbontású WRF modellel. A lefedett terület: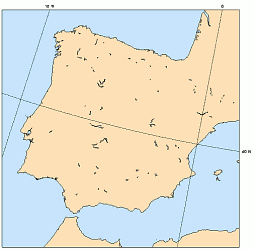 További információk a help menüben.
12.07.2006
Megoszthatja aszél módosításokat más felhasználókkal. Egy előrejelzéshez is lehet több különböző módosítása amik között az előrejelzési táblán belül válthat. További információ a Súgóban.
Több kisebb fejlesztés (gyors váltás a szél és hőmérsékleti egységben ...)
12.04.2006
9 km-es MM5 előrejelzési térképek (Windguru PRO felhasználóknak) Az előrejelzések a térképeken 1 órás lépésekben állíthatóak be. 27 km-es MM5 térképek is használhatóak 1 órás időfelbontással.
8.3.2006
Winguru supports Pakistan Kite & Flight 2006, a very unique expedition to the Deosai Plains in the Himalayas.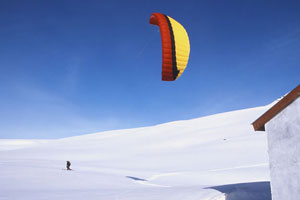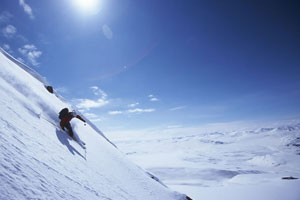 Bringing together some of the highest calibre freestyle ski and snowboarders with an elite team of Snow Kiters, in March this year, the event concept was conceived by Walkabout Films and is driven by Ozone kites. Promising to be the first of its kind, Big Air demonstrations and Snow Kiting at record breaking altitudes, all the riders will trek and snowshoe up to 4200m, where they make base camp for a week. Professional photographers and cameramen will be capturing the action.
Czech kiter Murphy from Mushow gang is a member of the team.
For more information on this event, full list of riders and sponsors, and images from 2005 trip, please visit the organisers website www.pakistanfreeride.com.
Current GFS based forecast for Pakistan - Deosai Plains on windguru.
Windguru.cz wishes good luck and the best weather!

6.2.2006
Added more MM5 9 km high resolution forecast data! New MM5 9 km domain covers southern UK, La Manche Channel, north-west part of France, Belgium and west part of Netherlands.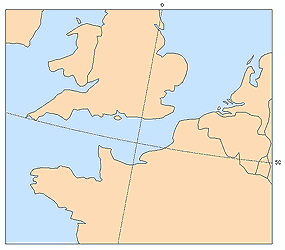 We decided for this area because our statistics say it's one of the most popular. One more reason to go for the PRO version. Enjoy!
9.1.2006
The main spot menu got quite long over time so it's time to make it more transparent. Now the spots are organised by country and some also by region. Thanks to cooperation with Stoked Publications and their superior KITE AND WINDSURFING GUIDE EUROPE we now have over 1500 more European spots in the main windguru spot list! All the spots in the guide are covered by windguru forecasts. The spots in the Stoked guide are organized by regions, I used their regions as a starting point but of course we can add more as people suggest. One spot can belong to more regions. Choose "ALL" in the region menu if you are not sure where to look for some spot. At the moment we have regions in several European countries only, others do not have them yet.
Dear windguru users, I'd like to ask you for a little help, if you have an idea about ideal regions for other countries please tell me and I will be happy to add them.
I changed the spot names, before the update, I was used to name the spots using the "COUNTRY - SPOTNAME" format, now I removed the country from the spot names and assigned the right country from list instead (the country list is based on the ISO 3166 list available from www.iso.org. All users are encouraged to assign countries from the list to their spots too (and update the spot names when necessary)
As you can see the main navigation panel looks different, now we use tabs to switch from the spot menu to favourites or spot search etc.. The wind and temperature units and forecasts hours menu was moved to Option tab. Hope you like the new panel.
Any spot can now be assigned to spot "category". Not just windsurfers and kitesurfers use windguru, for example paragliders have their own spots and they are not interested in others. Now it's possible to view for example only paragliding spots, just click the "Select spot categories" and use the checkboxes to filter some categories only. Again, this is a new feature, for the beginning I have marked all spots windsurfing & kitesurfing, feel free to report errors. Please, go to your settings and enter right categories for your custom spots. Available categories: windsurfing, kitesurfing, snowkiting, surfing, paragliding, yachting, balooning (but we can add some more). Of course sometimes it's not easy to choose the right categories for some spot. For example, theoretically you can kitesurf anywhere where there is some water, even in the middle of the ocean but we should not mark a spot as kitesurfing unless it is really used for kitesurfing. Hope you understand what I mean, please use common sense when choosing categories.
Registered users can also set their prefered categories in the settings. For example in winter I check snowkiting only in my settings because I am not interested in windsurfing spots untill spring comes again :)
2.11.2005
Windguru forecasts for your website available. Now you can configure and display GFS / NWW3 based forecasts directly on your webpage. This service is free. Read more in Help/FAQ.
23.8.2005
Added .kmz files for Google Earth. Using this you can import the list of Windguru spots to this great program to see where they are located. If you have not heard about Google Earth yet look at earth.google.com, it is one of the best applications I have ever seen. The basic client program is available for free. Google Earth is a trademark of Google Inc.
14.7.2005
Added NAM model forecasts! (The North American Mesoscale model) NAM produces short term forecasts covering Northern America with 12 km average resolution. See the coverage map in help/FAQ section.
3.6.2005
Added MM5 27 km forecast maps (PRO version only). It's not a final version, anything can change in the future. At the moment please consider this as testing only...
30.5.2005
Now you can also try WAP2 / XHTML-MP version of Windguru. It's made for newer mobile phones which support WAP 2.0, the forecast tables there are similiar to those at www version. The URL is: http://wap2.windguru.cz
19.5.2005
More people asked for automatic login.. Now it is possible (disabled by default):
It is a new option in your user settings (see Settings -> User - 3) Preferences -> Login). If you enable automatic login and if you do not manually logout when leaving the site, you will not need to manually login when you come back to windguru next time, you will get directly into the green login mode, so you can immediatelly enter your settings area without verifying your password, post not anonymous messages to the forum, PRO users can instantly see their full MM5 forecasts etc... Autologin is arranged using a secure cookie and it will work in maximum 3 computers/browsers. If you manually logout, you will not login automatically next time.
Warning! Use at your own risk! Use the autologin feature only on your personal / home computers or notebook... If you are in internet cafe, or anytime when you use computer which other people can use too always manually logout using the [Logout] link ! Otherwise unauthorized people can change your personal settings, alter your forecasts etc..
15.4.2005
MM5 forecasts now include rain forecast. The new values in MM5 are precipitation in milimeters for last 1 hour. (in GFS it is for last 3 hours, 1 hour in MM5 is used because we have values in 1 hour step in MM5 model). But, the background color indicating intensity will be the same for both MM5 and GFS for easy comparation, same as if we would convert MM5 rain into rain for last 3 hours - the same colour means the same rain intensity in both MM5 and GFS)
14.3.2005

Windguru started cooperation with german Surf magazine, one of the leading windsurfing magazines in the world. Surf website now offers wind forecasts powered by windguru using nearly 100 direct links to windguru.cz forecasts. Surf magazine came out first in 1977, since then, it brings you all the info about windsurfing - travell tips and spotguides, equipment tests, technique, news from the world of windsurfing and many more. Surf comes out 10 times per year in german language.
25.2.2005
WAP pages updated. Now it is possible to search any spot and view it's forecasts, and it is also possible to use WAP without login.
11.2.2005
Do you want to know where to catch the best wind for this weekend? Check it out at Top forecasts.
30.12.2004
Tide predictions based on XTide. All weather forecast tables for spots which are less then 100 km away from some XTide location now have a "Tides" link.
23.12.2004
Wave forecasts by NWW3 model are now possible for custom spots too. If you want to enable this for your spots go to your settings and edit your custom spots, you will find out more there.
19.10.2004
1) Beginning today Windguru is available in two versions: free and PRO version. Most forecasts and website features stay free, but full and unlimited access to everything requires a small subscription fee. This website was always absolutelly free so why this change? Running this web is not free. The new MM5 data, hardware, internet connection and site developement cost money. Small subscription fees can help to fund the site, keep it online and make it better and better. Hope you understand... More information about difference between FREE and PRO version.
2) Also added a feature of creating list of favourite locations to the settings, these then appear in a special menu on the main page for quick access. It is possible to put ANY spot available to the favourites including any user's custom spot (if that user have not marked his custom spot as private). Hope this feature helps to users who got used to viewing other people's forecasts but now they can't login to any user without password. Now you can search any spot, add it to favourites and then also add it to your forecast set.. This will not be the last function of favourite spots, more features coming soon.
15.10.2004
A little change for higher security. It is no longer possible to login without entering your password. As for automatic user recognition using cookies, it will work the same way as before. If Windguru did not recognize you now, just login again and it should recognize you again next time.
13.10.2004
New windguru logo :) You can download a bigger image here.
3.10.2004
Added monthly statistics into archive. GFS, MM5 27 km, MM5 9 km
5.8.2004
MM5 27 km archive and MM5 9 km archive now available.
21.7.2004
Updated Help/FAQ page with some more info about GFS and MM5 models.
19.7.2004
Secure SSL connection to windguru (using https:// protocol)
Since now when you login with password (for example to enter settings area) your browser will switch to https connection when all data transfered between you and webserver are encrypted for high security. If you see a warning when entering https mode see this guide for how to avoid it next time
18.7. 2004
Now it is possible to select individual combinations of spot and model in Settings / Forecast sets (up to 20 forecast tables for one set).
16.7. 2004
Editing wind modifications for MM5 forecasts available.
8.7. 2004
MM5 forecast with 27 km resolution is now available for nearly all Europe and Mediterranean sea!
19.6. 2004
WAP now includes wave (NWW3) forecast and MM5 (experimantal) forecasts if available.
2.6. 2004
Updated "settings" section in order to be more transparent. (Editing forecast sets is now included in the "settings" section too.)
27.3. 2004
The timezones were updated, now it is possible to set the right timezone for every spot (not just GMT hour offset). I have updated the timezones for all the spots on the main list, if you see some error please tell me. You should adjust the timezones for your custom spots, otherwise the daylight savings time will not apply correctly.
Added sunrise and sunset times.
3.3. 2004
Short windguru survey. Please participate, it will help to make windguru better!
29.1. 2004
Added peak wave period (seconds) to NWW3 forecasts.
13.1. 2004
Added french Help/FAQ page translation. Thanks to Saucisseman!
10.12. 2003
Added quick search for the spotlist. Just type a piece of a spot name to the search field and the spotlist will show only the corresponding locations.
22.8. 2003
Up to 180 hours (7.5 days) GFS forecasts are now available.
19.6. 2003
Just a little change... AVN model was renamed to GFS (Global Forecast System). It in fact happened last year when NCEP combined their MRF and AVN models into one system and renamed it to GFS.
18.6. 2003
Archived data for spots on the main list! Data available since 16.3.2003 (except spots which were added later to the list...) I hope that later I'll add some data statistics and comparison too.
11.6. 2003
Many people asked me recently if it's possible to make a link from their website to a specific forecast on WindGURU. Now you can use this tool to generate the right link.
7.4. 2003
Wave forecast available for selected spots! (most ocean spots). It's based on NOAA Wave Watch 3 model, forecast updates 4 times per day. The data displayed inside the AVN forecast table are "Significant wave height" (in meters) and "Peak wave direction". Right now the wave forecast is only available for spots on the main list and not for custom spots, but this should change in the future.
December 2002
Windguru.cz is back!
I have to update forecast data manually but I hope to fix this soon. AVN model with forecasts up to 120 hours is now available. For registered users custom spots are available again. WAP version works too (see Help/FAQ for more info about how to view your forecasts via WAP)
3.10. 2002
Bad news... Windguru forecast in style you have been used to will not be available in the near future. This is because the data from ARL NOAA server is no longer available. In the previous months there were many users using the data scripts at ARL (not just windguru website). Many of them were abusing these scripts with too much requests, windguru was always doing as much as possible to avoid this, but the others probably didn't... ARL have decided to disable external use of their meteogram scripts because all of this troubles. You can still use the scripts but only through the forms available at ARL. Windguru.cz is no more able to transform the data into "windsurfer readable" forecast tables. Sorry.
I hope that I'm going to find some other data source for windguru to provide the forecast again, but it will take some time.
Windguru.cz website will still continue, all the user registrations, user settings remain in hope to wake up soon. I'll try to put some usefull links to weather forecast maps here in order to provide at least some forecast for you.
9.9. 2002
The pupularity of windguru.cz is growing, more and more people are visiting this site. Because of this, windguru caused troubles to the NOAA data server, which started having troubles with too much requests for forecast data. In order to eliminate this I had to do some changes:
No more custom spots for registered users.
One forecast set may contain maximum of 6 tables (still there is no limit for the number of your sets)
No more AVN 191 and NGM 91 models.
Some less frequently used spots were removed.
Thanks for understanding... all this is necessary to keep windguru online.
19.8. 2002
AVN 111 model is no more available on windguru. It became unnecessary after introducing AVN Short Range model...
7.8. 2002
Added AVN Short Range model. (Available for the whole globe, resolution: 95 km).
6.8. 2002
Windguru forum is now available for both registered and unregistered visitors.
6.6. 2002
Windguru forum! Now you may share your experience with others... Any windguru visitor can read all forum messages, but only registered users may post new messages. I believe it's better than anonymous. If you'd like to participate, please visit your settings page before you post messages, you may set your preferences and choose your nickname there. Other important thing is that you may fill some more detailed info about you there, other users may than easily click your nickname and see your profile, contacts etc. There are many different people from different places around the world who visit windguru and I believe that the debate could be quite interesting...
The forum is still under developement, I hope I'll add other features like searching, some statistics etc. Coming soon...
Please when posting, try to use the categories, this could be usefull for people who are only interested in some kind of messages...
28.4. 2002
Changed the logging procedure a little. Now 2 situations are possible. First: you only login with your username (you do not need to enter your password), or you are recognised automatically if you have cookies enabled = in this case your username would appear in the top right corner of the page displayed in red color. If you see this, you may view all your forecasts and browse the site but can't do any changes. Second: If you want to do some changes to your settings or forecasts you need to login with your password, if succesfull your username is displayed in green color.
25.4. 2002
ETA 91 model seems not to work now, I have replaced it with NGM 91.
5.4. 2002
I have changed the design a little. Now the recommended resolution is 1024 x 768 and above, hope most people these days are able to use such resolution... The forecasts should now display a little faster. Recommended browsers are now: Internet Explorer 5, Netscape 6, Opera 5 and Mozilla.
13.9. 2001
Now you can define windspeed modification for all the new models too.
12.9. 2001
Added new models! (ETA 40 km, ETA 91 km, MM5 15 km and MM5 45 km). These are available for spots in Northern America or US area only. As you see they have some finer grid so the forecast could be more accurate for spots where available. As this required some major changes in the code I hope everything works OK :-), if not, please tell me. You cannot define wind modifications for the new models yet but coming soon...
I have also changed the system of creating your own forecast pages, now there are 16 positions per page to which you may assign the forecast tables. Hope it's clear how to do that... Requires javascript enabled in your browser.
Now you can define your personal spots (only visible to you) on your "seettings" page. Then you may select them or add to your forecast pages just as the other spots. Currently, you can't use the new models for you custom spots... hope to fix that soon.

9.4. 2001
I have changed the "windguru rating" system a little. Till now it worked like this: you have set 3 minimum windspeed limits for every wind direction at a given spot. Then if the forecasted wind exceeded these limits, 1,2 or 3 stars would appear as windguru rating to show how good the wind should be locally according to wind direction.
Now there is the Modified wind speed - to estimate local wind you can adjust the forecast with adding or subtracting some percent (for example you set that southwest wind is usually +20% stronger than the model forecast at given location). The stars as "windguru rating" are now displayed in all forecast tables and their amount is now based on the modified windspeed and minimum windspeed limits which are now the same for all spots and you may set them as you want (default limits are 11 knots for 1 star, 15 for 2 and 18 for 3 stars). Visit your user settings to manage all this.
For those of you who have set the rating in the past I have tried to do some conversion to the new system, but please check it, it was not made individually and sure it's not perfect...
Hope the new system is more comfortable and easier to understand.
© 2000 - 2020 www.windguru.cz | Felhasználási feltételek | Súgó | Kapcsolat |