Windguru for Windows Phone 7
Available for free. Just download from Windows Phone Marketplace.
Features: (version 1.1)
Free and Pro accounts
Favourite and Custom spots
Add and Remove from favourites
Maps of spots
Your geographical location relative to spot location
Cached menu items for faster loading
FAQ and more info on fanetic.com website
Feedback:
Please send any feedback, bug reports and feature requests to
Development:
The Windguru for Windows Phone was developed by Justin Drerup (fanetic.com) in his spare time.
Screenshots: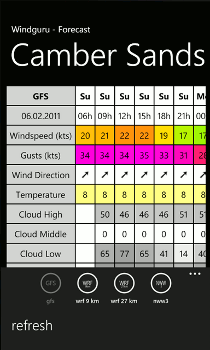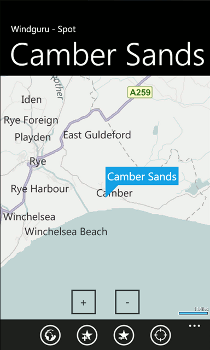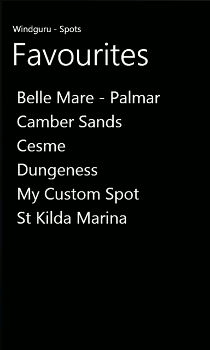 © 2000 - 2020 www.windguru.cz | Nosacījumi un noteikumi | Palīdzība | Sazināties |